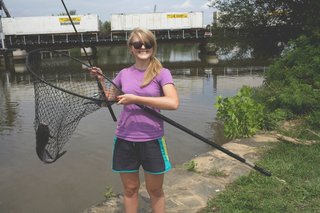 Becky is based in Washington, D.C. and is available for freelance assignments.
beckharlan@gmail.com
| 423.341.5951
A bit more, if you're interested:
Becky's love of storytelling developed through her interest in art, community, and the environment. She currently works as a live video producer for
NPR
, where she's able to get out in the world and put her curiosity into action. Previously, she was a photo producer for National Geographic magazine where contributed to the photography blog,
Proof
, created visuals and wrote for the food blog,
The Plate
, produced posts for the science blog,
Phenomena
, and occasionally made videos for the web.
Her photography has been recognized by Fotoweek DC, the
PDN
Photo Annual, and the
LUCEO
Images Student Project Award. She has photographed for The New York Times,
NPR
Music, D.C.'s Federal City Council, and the Boys & Girls Club.
Originally from the mountains of east Tennessee, Becky's family moved to the Netherlands when she was eight. Through that experience she fell in love with art and museums. She also fell in love with exploring new places and cultures. After receiving her BA in Art History from Furman University (where she also discovered the darkroom!), she moved to Houston where she lived in the First Ward and spent time learning how to build community through the arts. This inspired her to return to school to study photojournalism and new media at the Corcoran College of Art+Design, where she completed a Masters degree in May of 2013. If she weren't a photographer Becky would be a poet, a counselor, or an environmental educator.