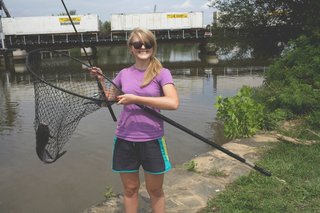 I live on a house barge in D.C.'s Washington Channel. Drop me a line if you want to work together on something cool.
beckharlan@gmail.com
| 423.341.5951
My love of storytelling comes from a desire to find value in every experience—to seek, or make meaning in this crazy world. I currently work as a video producer for
NPR
, where I'm surrounded by brilliance and curiosity each day. I try to absorb as much of it as I can. Before that, I was a photo producer for National Geographic magazine, where I wrote about amazing photography projects on their blog Proof; created and edited visuals for the food blog, The Plate;  produced posts for the science blog, Phenomena; and occasionally made videos for the web. 
Originally from the mountains of east Tennessee, my family moved to the Netherlands when I was eight. A few trips to the Rijksmuseum, and I fell in love with art.  I also fell in love with exploring new places and cultures. After receiving a BA in Art History from Furman University (where I also discovered the darkroom!), I moved to Santa Fe where I worked in an art gallery, Houston where I learned about community building through the arts, and finally to D.C. where I went to grad school for New Media and Photojournalism at the Corcoran College of Art+Design. I still live here, but now it's on a house barge in the Washington Channel. 
If I weren't a photographer, I would be a poet, a counselor, or an environmental educator. 
My work has appeared on
NPR
, The New York Times, The Oxford American,
PDN
, and more! I feel like I'm supposed to put that.